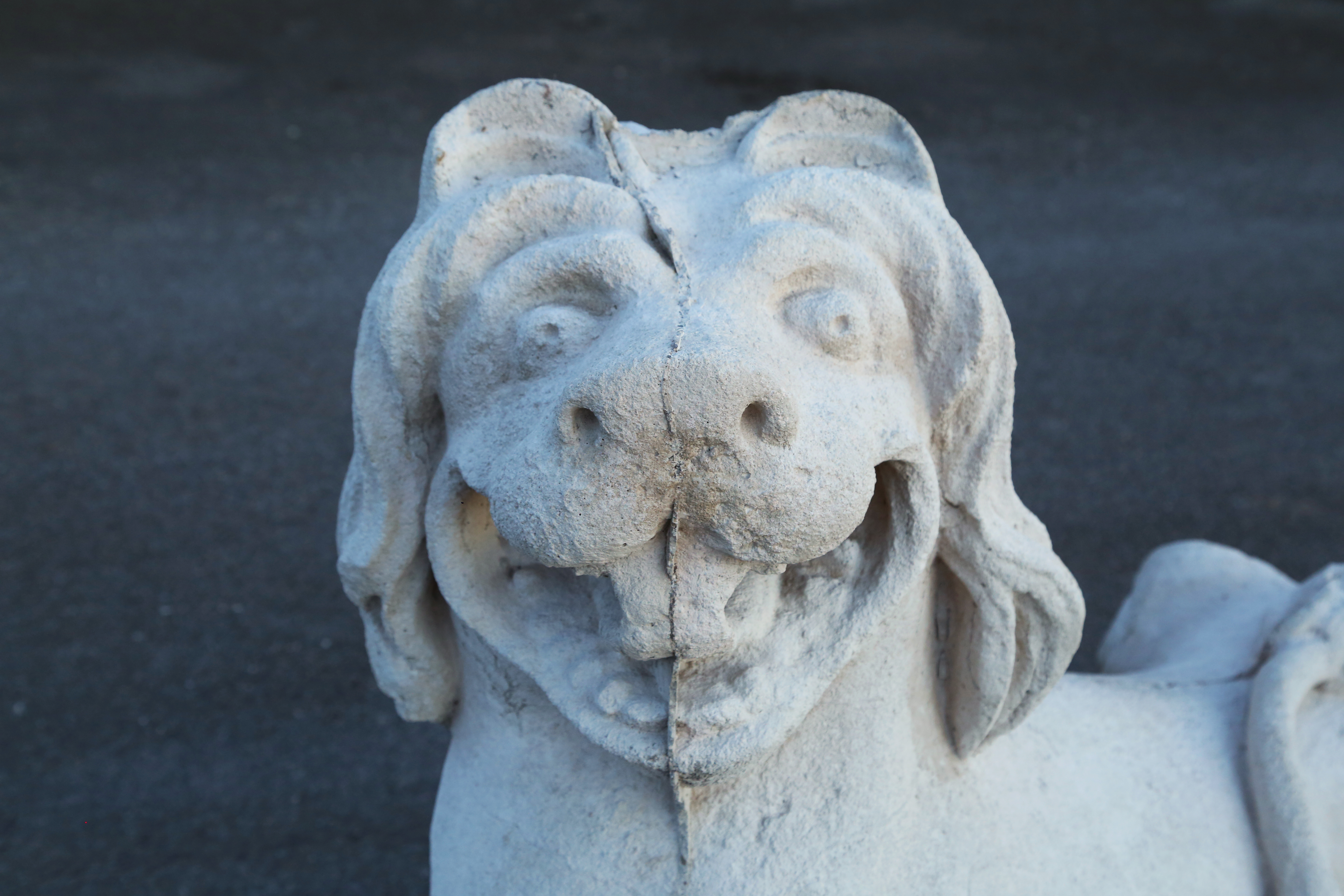 In 2015, Rebecca Moss was commissioned by Somerset Art Works (SAW) to interpret Somerset's industrial heritage, in particular, the transition from carved stone to mass production of ornamental concrete during the Industrial Revolution. Moss commissioned the production of a mould from a Baroque 18th Century statue outside a Grade 1 listed building by the quay in Bridgwater, called "The Lions." This original statue was carved by hand in stone, and resembles a Chinese foo-dog guardian. The English stone carver was an artist who likely had not seen a lion before in real life.

Moss took the mould to a local concrete garden ornament factory, where they made an army of 41 lions. In October 2015, the concrete army was installed along the esplanade at Burnham-on-Sea, along the Bristol Channel, working with the men from the concrete garden ornament factory. This location is especially significant for its early experimental uses of defensive curved concrete, and the lions formed an alternative flood defence system along the promenade.

The project was later additionally supported by The Elephant Trust and Gilbert Bayes Trust in London. Factory photos and pic 1 final installation photo by Rebecca Lennon.